Mom2mom - new portfolio company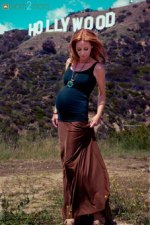 HALMSTAD JUNE 2011. Mom2moM AB has closed a initial seed financing round of 3.8 MSEK led by RECAPEX. The company designs high fashion clothes and beauty products for pregnant women and newly mothers.
Niklas Eklund, general partner of RECAPEX will join the company as the chairman.
Founder and CEO Elin Petersson has created a new innovative way to both design, develop, and market fashion for an interesting niche market.
With the companies first guest designer Isabel Adrian the collection Mom2moM Love By Isabel will be released using online stores during the fall of 2011.
Please visit Mom2moM (Swedish) for more information