Finding the road to better execution
In a digital, global and transparent world, there are an abundance of new ideas and new products. Your idea or your product will never sell itself without exceptional execution of your plan. To create an environment that empowers great execution, we believe the foundation lies in:

Ambition. Thinking big is not about dreaming. We believe ambition is created in a well balanced combination between daring, structuring and selling.

Network. Access to a strong network can both validate and secure success. This is true in all areas of execution, regardless if we talk about deal making, recruitment, funding or product development.

Trust. Experience from previously having built successful ventures builds trust, thereby decreasing risk and leveraging potential.

Working with RECAPEX, you have access to a strong network of individuals, with a solid track record of building successful online companies. By combining our ambition, network and trust we actively work with our portfolio companies to create leading, best in class organisations.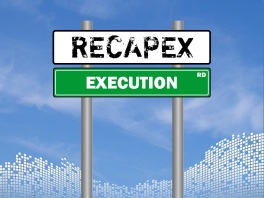 Are you an entrepreneur or an investor and your business is facing a growth challenge or an opportunity?

Are you interested to find a way for smarter growth?
If YES, do not hesitate to contact us.