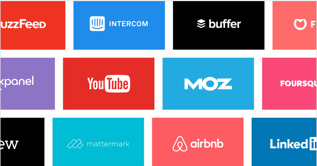 AUGUST 2016

Pitchdecks (from Real Startups)

Attach.io, a RECAPEX portfolio company, has quickly become a favourite tool for startups seeking funding to their ideas. In order to help stressed founders to pitch with success, they have pulled together several real-life examples of pitchdecks used to raise Seed, A, B and C rounds. These powerpoints has in total raised over $400M for companies like AirBnB, YouTube, BuzzFeed and LinkedIn.

Johan Siwers, General Partner at RECAPEX, and Board member at Attach.io says: "This is yet another example of the gold dust you can find on the web, with a little bit of detective work. The team at Attach.io are very creative in helping all sales people - whether you are selling software or your own company. I encourage everyone to follow them on their Attach blog".