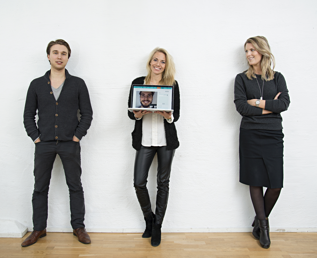 JUNE 2016

RECAPEX invest in Competencer.

We are proud to invest in the talented team behind Competencer, a digital marketplace where you will find psychologists, therapists and coaches in lifestyle, health and personal development.

Competencer aim to create the leading, online meeting platform for different types of one-on-one coaching, in a market that is over 10 billion SEK, in Sweden alone.

Their are currently ca 500 advisors, therapists and coaches connected to the marketplace. In addition to new customers, Competencer also provides a complete SaaS platform that allows advisors to handle bookings, notes, payments as well as CRM.

"We can see a lot of similarities between Bookatable and Competencer. When we launched Bookatable 10 years ago, restaurants were largely offline and didn't use digital tools to manage reservations or dialogue/marketing with customers. Today there are several hundred thousand bookings, every day, through the Bookatable network," says Niklas Eklund, General Partner at RECAPEX.

Other investors in Competencer include the founder of Klarna, Niklas Adalberth and STOAF.