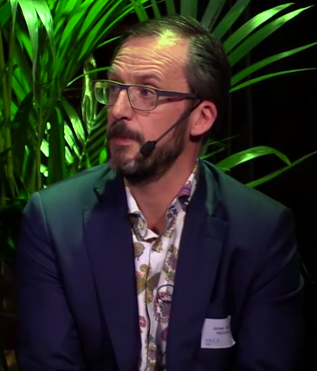 MARCH 2017

RECAPEX participates in digital media discussion


IAB Sweden recently held a panel discussion on the topic of digital courage and investments among Swedish media houses.
IAB Sweden is part of the global network the
Interactive Advertising Bureau,
with headquarters in New York City.
Invited to the discussion was industry heavyweights like Pontus Ogebjer, Schibsted, Mikael Jacobson, Mtg X and Ulrika Saxon, Bonnier Growth Media.
In addition to these, Johan Siwers, General Partner at RECAPEX was also invited to give his perspective as an investor and as someone with a track record of leading digital media companies.
When asked what Johan looks for in his investments, he says that firstly he looks for talent; talent that both deliver but that is also a magnet to attract new talent. Secondly, he'd like to see a product with global potential. Finally, the right investors is a must to launch a global business.
See the event on Youtube (in Swedish):