In a digital, global and transparent world, investing in an idea is second to investing in execution. To create an environment that empowers great execution, we believe the foundation lies in:
Ambition. Thinking big is not about dreaming. We believe ambition is created in a well balanced combination between daring, structuring and selling.
Network. In deal making, recruitment or business validation, access to a strong network is an important starting point that in the early stage of development can both validate and secure success.
Trust. Experience from previously having built successful ventures builds trust, thereby decreasing risk and leveraging potential.
Being based on a strong network of individuals, having a track record building successful online businesses, RECAPEX wants to leverage ambition, trust and our network, to help our portfolio of companies building world class execution.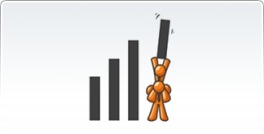 ARE YOU LOOKING FOR HELP?
Are you an entrepreneur or an investor and your business is facing a growth challenge or an opportunity?
Are you interested to find a way for smarter growth?
If YES, do not hesitate to contact us.