An idea only becomes a great idea if it also transforms into a company with people that can execute well. Successfull companies keep things simple and focus on the right core priorities.
Time constrains or lack of certain specialist competence, access to resources, people (networks) or a local knowledge may change the priorities. But is the glass half full or half empty?
RECAPEX look for companies (or ideas) with the ability and the structure to create parallel geographic growth (i.e. making a transatlantic journey). We offer entrepreneurs and local investors an opportunity the reach expanded markets without losing focus on the core priorities.
RECAPEX BUSINESS IDEA CHECK LIST
At RECAPEX we value and we look for businesses that:
♦ have a passionate and strong CEO, inplace or identified
♦ have a well defined customer, understanding of the needs of their customer and a have clear understanding of the problem they are solving
♦ are built step by step, with a well defined economic engine that scale with size
♦ can be leveraged by digital marketing and distribution
♦ have a clear and simple ownership structure
♦ does not invent the wheel, but that show superior ability to execute
♦ have a clear understanding of the market potential, both in their current business and when realising their ambition
♦ have a clear timeline regarding financial planning for the coming 12-24 months
♦ makes us passionate in terms of the benefit - and greater good - created for the end customer
♦ have a smaller number of key activities defined where we can make a difference as a partner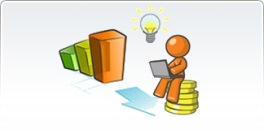 Are you looking for help?
Do you have a business or business idea and you think that RECAPEX can help you?
Does it match the RECAPEX BUSINESS IDEA CHECK LIST?
If YES, do not hesitate to contact us.