We are looking for capital partners, investors to strengthen our ability to fund and grow successful businesses:
Club partners: selected group of larger investors that allocate funds to co-invest behind RECAPEX backed ventures.

Network partners: a group of individuals or companies that are invited to the network based on background, track record or contribution.
We are looking for growth partners that want to add value to the network of RECAPEX companies, e.g. within:
Incubators and VCs looking for growth opportunities
Media & Distribution partners, online and offline
Specialist services, within recruitment, legal, PR or media buying
Digital development partners with specialist skills for new platforms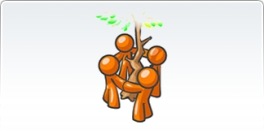 Are you interested being a partner with RECAPEX?
Is your company or fund interested in providing capital for growth companies?
If YES, do not hesitate to contact us.