Welcome to an avenue of research
In a constantly changing environment, understanding the world around us is essential for making qualified decisions. Internet provides instant access to almost endless information and data.

RECAPEX works closely with a strong global network of digital experts and we continually invest in our own research.

Analysing and understanding data is a key competitive advantage for all organisations.

Examples:

What are the disruptive ideas and in what geographies are they present?

How good are you versus your peers when it comes to using of digital technologies?

Should you grow your idea, company or team through partners or do it yourself?

Who are my future competitors, that aren't visible to me today?

Who are the entrepreneurs that make things happen and what are they working on?

Who are the investors with appetite and ability to support growing world class companies?

Our network combined with our experience, allows the RECAPEX team to analyse our research and map the landscape of brilliant ideas, great entrepreneurs, successful companies and the investors that make a difference.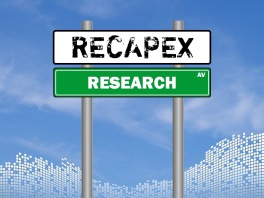 As an investor, is your company seeking new investment opportunities in specific markets or market segments?

As an entreprenuer, are you looking to expand into new geographic areas? Or are you looking for partners that can help you with a growth opportunity?

If YES, do not hesitate to contact us.